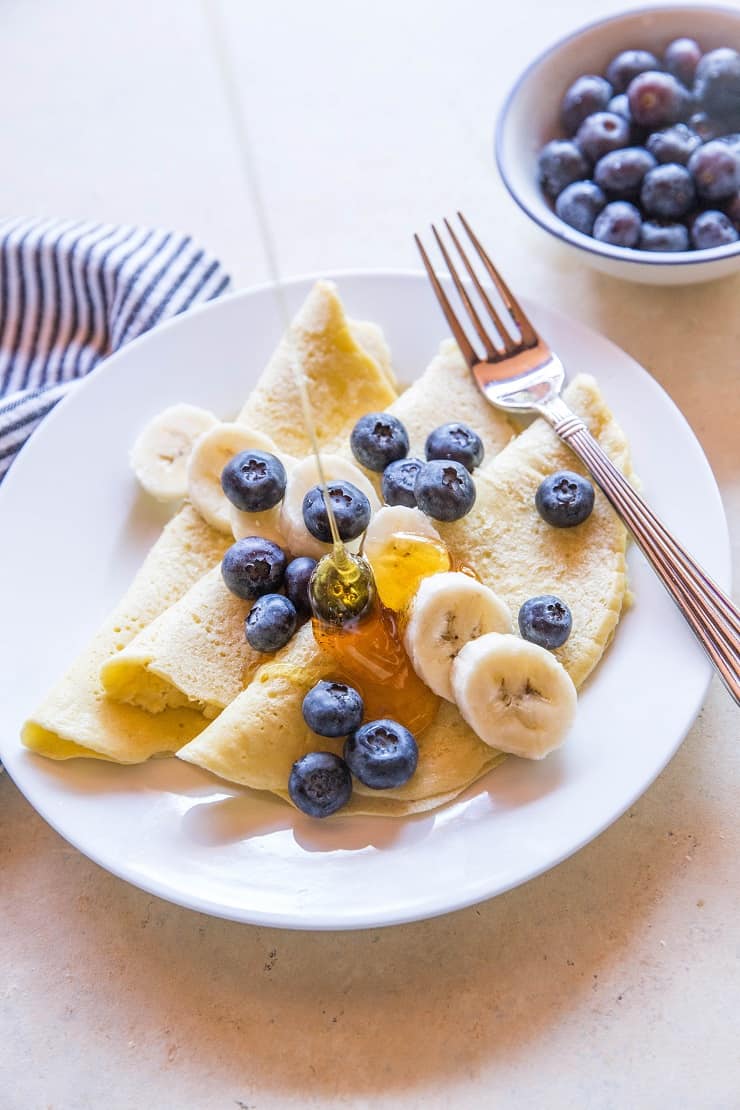 Grain-free paleo crepes made with almond flour and tapioca
flour. Top these amazing crepes with almond butter and raspberry
jam for an amazing breakfast or brunch!

When I was growing up, I thought every kid ate crepes on the
weekends. My mom served my siblings and I pancakes, waffles, or
crepes regularly and allowed us to choose our favorite toppings. It
was news to me when I finally discovered crepes aren't a regular
thing in most households.
I do love the tradition of making special breakfasts on the
weekends, to the extent that I carried the tradition over into my
own life. Over the last eight years, I have been making paleo
pancakes, waffles, or crepes.
In fact, you may have seen the
Savory Grain-Free Crepes with Roasted Asparagus I posted
recently, or my
Grain-Free Waffles, or my Almond
Flour Pancakes.
The post Paleo Crepes
appeared first on The
Roasted Root.
Source: FS – All – Food and Nutrition Blogs
Paleo Crepes