Grain-Free Banana Cake with Cashew "Cream Cheese" Frosting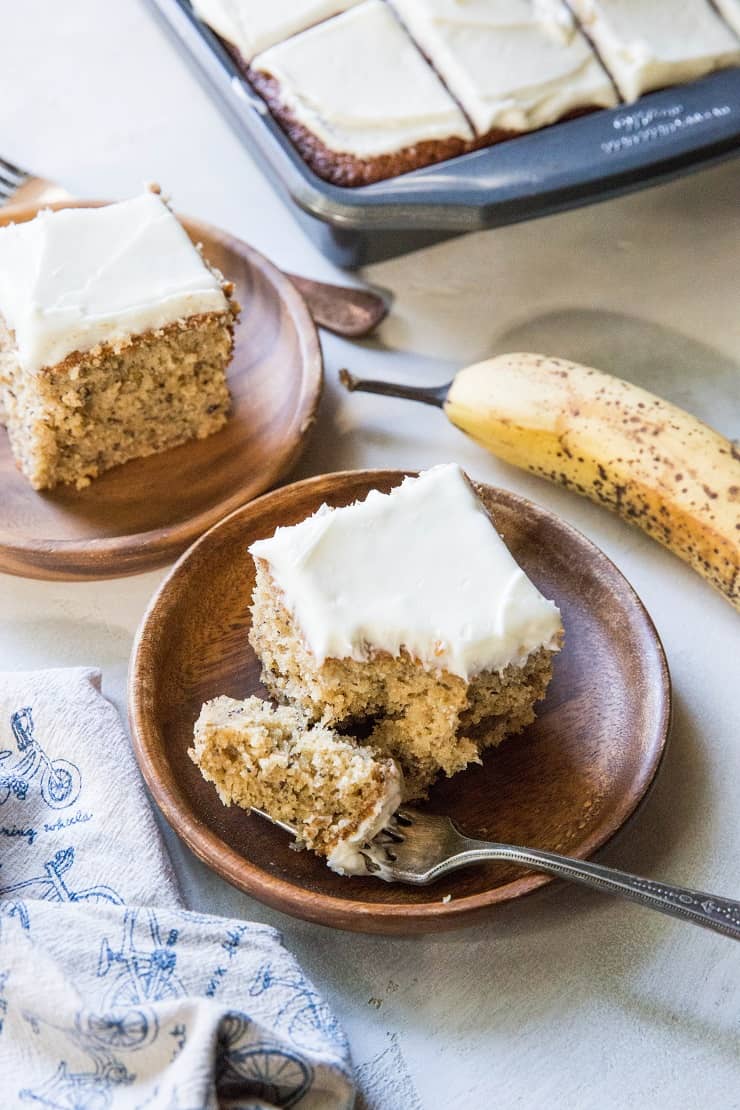 Grain-free banana cake made with almond flour is a healthy
dessert (or breakfast!) recipe perfect for sharing. Whip up a
cashew-based "cream cheese" frosting for an otherworldly
experience!
Ever have a 6-banana cake?
Yeah me neither…that is, until this lump of love joy landed in
my life.
If you've never consumed a 6-banana something, now is your
time to do so! This grain-free banana cake with cashew "cream
cheese" frosting is the perfect warmly-spiced naturally sweet
dessert. 
Recipe Highlights:
Banana-ed AF
Grain-Free and gluten-free made with almond flour
Refined Sugar-free (sweetened mostly with banana, with a touch
of pure maple syrup)
Oil-free
Dairy-Free
Super moist and fluffy
Fun to make!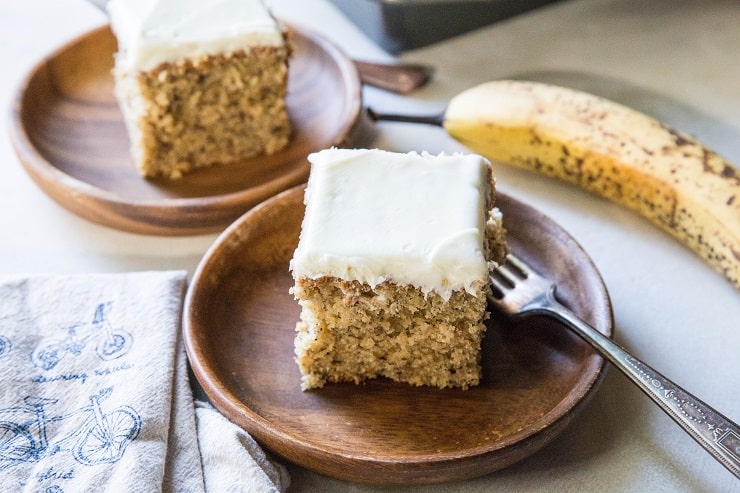 Inspired by my classic Paleo Banana
Bread Recipe, this banana cake is a complete gem of a
recipe. It is grain-free and gluten-free, so ideal for those with
celiac or gluten intolerance. It is refined sugar-free, which is
awesome for those who try to avoid processed sugars and keep things
au natural. Finally, it is dairy-free for those with lactose
intolerance, or for folks like me who don't do marvelously with
dairy and try to limit their intake.
The post
Grain-Free Banana Cake with Cashew "Cream Cheese" Frosting
appeared first on The
Roasted Root.
Source: FS – All – Food and Nutrition Blogs
Grain-Free Banana Cake with Cashew "Cream Cheese" Frosting